Howard Dover's Green Therapy
https://www.howarddover.com
By info@weedconnection.com
humor - Mon, 27 Apr 2009 19:56:00 PST

GreenTherapy aims to raise awareness of the benefits of medical marijuana and to help bring patients some relief by giving them a laugh or two through comedy show ExtravaGANJA. Past performers have included: Bill Maher, Joe Rogan, Rick Overton, Kevin Nealon, Dom Irrera, Harland Williams, Gregg Proops, Jim Gaffigan, Bil Dwyer, Doug Stanhope, Patton Oswalt, Rick Rockwell, Doug Benson, Sabrina Matthews, Ngaio Bealum, Kerry Talmage and others. Check out Weed Connections EVENTS page for upcoming MEDICAL MARIJUANA COMEDY EXTRAVAGANJAS. Also, check out Howard Dover dot com!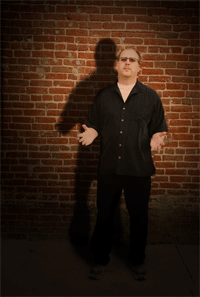 ---
(c) Copyright 2006-2420 - WeedConnection LLC - ALL RIGHTS RESERVED

#Support Your #OG @WeedConnection! (Click Here)
---